Debt Service Coverage Loan – Investment Properties
---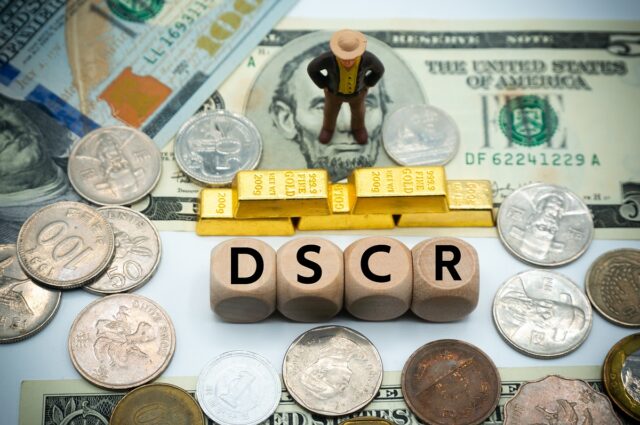 Experienced real estate investors with multiple mortgaged investment properties (Over 10 Loans) and self-employed investors without W2's often have difficulty meeting conventional loan criteria. Qualified Mortgages (Fannie Mae & Freddie Mac) require the borrowers Credit, Assets, and Income requirements of conventional loans.  DSCR lending is only allowed on non-owner occupied investment properties. Lenders use a DSCR to help qualify real estate investors for a loan because it can easily determine the borrower's ability to repay without verifying traditional income.
To get started calculating your DSCR, you'll need to calculate both gross monthly income and monthly debt payments.
The DSCR is calculated by dividing the properties monthly gross income by its total monthly debt (PITIA). A property that has a DSCR of 1.25 or higher is generally considered to have enough income to cover its debt payments, while a company with a DSCR of less than 1.00 may have difficulty making its debt payments on time. The DSCR is an important financial ratio for companies to monitor, as it can have a direct impact on their ability to obtain new financing. DSCR loans can still be made on properties with less than a 1 ratio however they usually are purchase loans with home improvements / upgrades / remodeling to be made to increase the monthly rent or for homes with high equity and potential for higher rents in the future. You also can potentially get the property above a 1.0 ratio with a DSCR interest only loan.
For example, if a business has a net operating income of $100,000 and a total debt service of $65,000, its DSCR would be approximately 1.54. This means that the business has 1.54 times the cash flow available to make its debt payments.
If you are trying to finance the purchase of a rental property with a conventional loan, the payment for the new loan will be included in the debt portion of your debt-to-income calculation. Whether you can offset that new monthly payment with a portion of the expected rent on the new investment property will depend on how well you can document the actual or expected rents from the property with a copy of the current lease or the "Average Market Rent" from the appraisal report.
Benefits of DSCR Loans for real estate investors include:
     Potentially quicker closing times
     No income or job history verification required
     No limit on the number of properties
     Loan amounts up to $5,000,000
     Can be used for cash outs
     Interest-only loan option available (Cash Flow Improvement)
     Suited for new and seasoned real estate investors
     Both long-term and short-term rentals are eligible (Airbnb, VRBO, etc.*)
The Parham Team believes in educating and engaging our customers throughout the loan process. We look forward to hearing from you to begin that process. Contact us today at 855-326-6802 or schedule a call with a Loan Specialist.
---